CAMPUS — Paulo Cunha e Silva
Teatro Municipal do Porto
Identity
2020 — 2021
CAMPUS Paulo Cunha e Silva is a new center for artistic residencies and workspace for the performing arts in the city of Porto.

With 900 square meters in an old school, the center comprises four studios, a production hall, a technical warehouse, a performing arts library, kitchen, living room, two bedrooms, garden and backyards.

The objective was to create an identity and a visual system that reflected the concept of the space, communicating it in a dynamic and informative way, especially on digital platforms. CAMPUS is positioned as a paper free space, so all its activity, programming and communication is managed digitally.

Concept
The brand is focused on the sense of community implicit in the word Campus, praising the uniqueness of each project that will be developed there. It is an open and expressive identity, which takes on the character of a truly digital initiative, without losing its spontaneity. A dynamic and generative identity system was developed, which allows exploring variations in typographic compositions that will be part of the brand's visual universe. The mutable gesture, inherent to the identity, accentuates the passage of time and the use of strong and striking colors, namely RGB and Fluorescent in the context of printing, underlines this dynamism and expressiveness.

The signage of the building follows the same mechanics, as it expresses movement through the manipulated numbers on studio doors, and throughout some of the main walls. More discrete are the directional informations, which subtly compose Campus' identity throughout.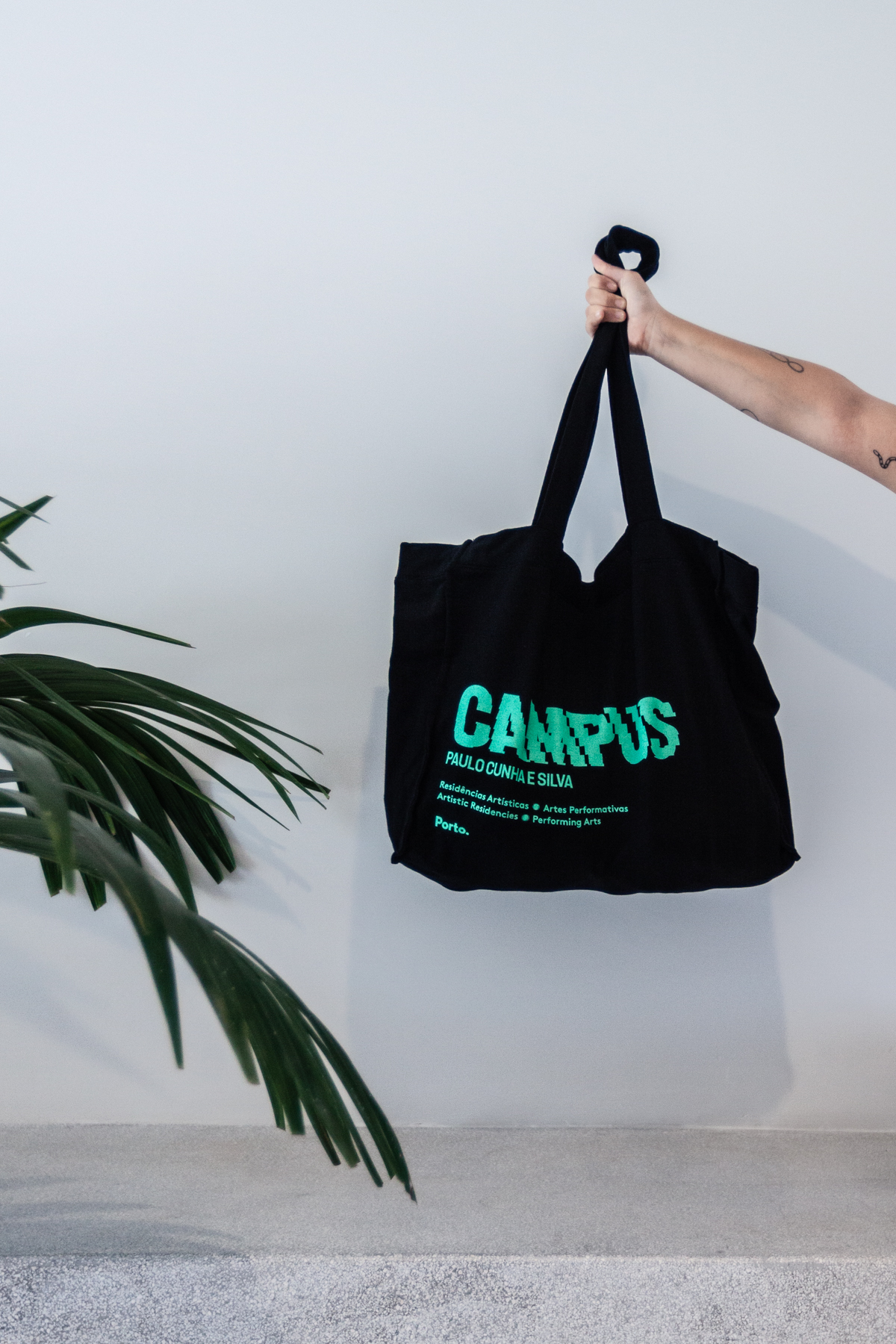 Credits
Photos by
Inês Guedes
Motion by
Nuno Leites
Sound by
Pedro Sousa
Web Development by
Cosmicode