Vinte Vinte
Chocolate
Identity
2020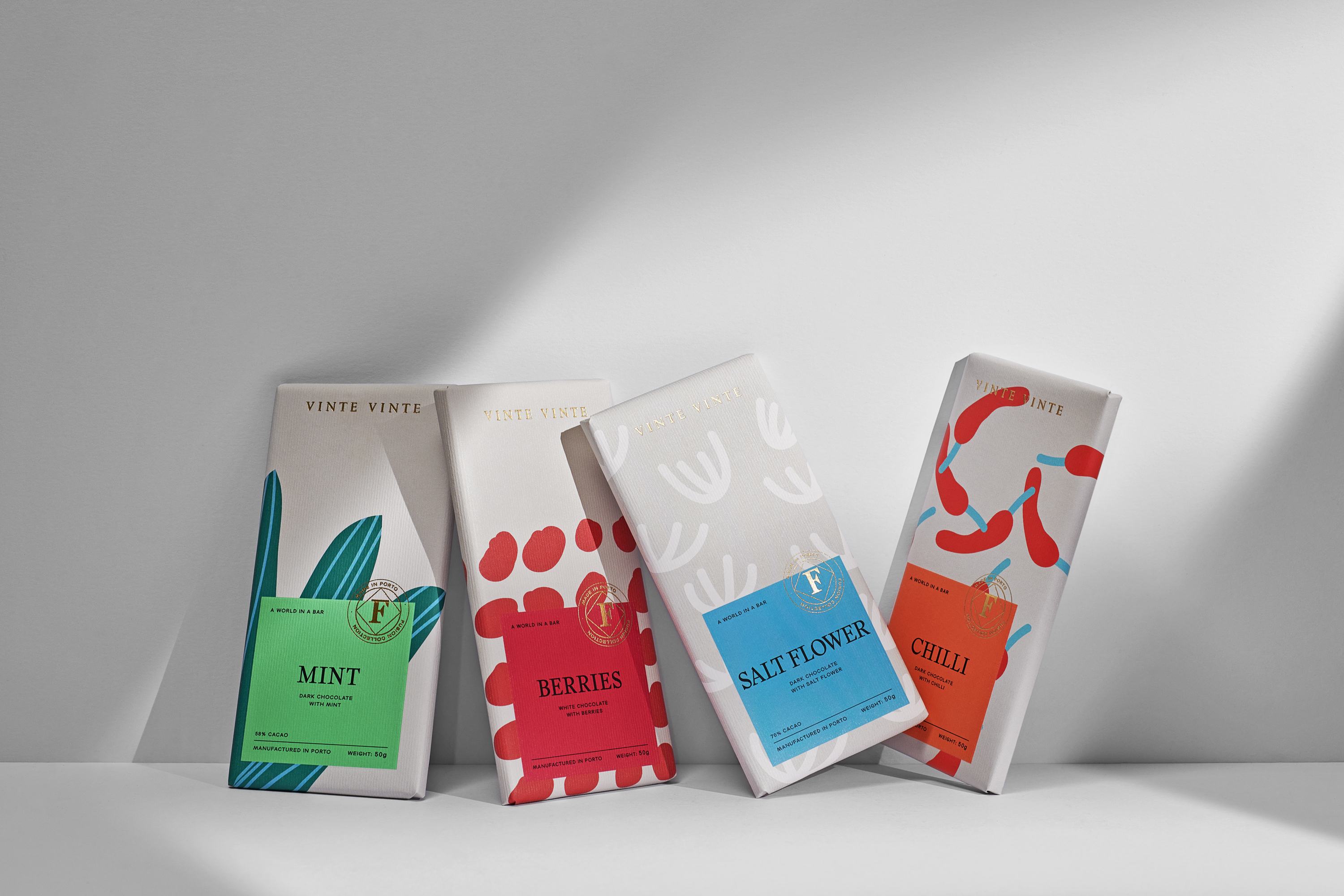 Vinte Vinte is the new chocolate brand from World of Wine, the new Fladgate Partnership cultural endeavour in Vila Nova de Gaia. Vinte Vinte offers four different chocolate ranges: Classic, Fusion, Cacau Intensity and Grand Cru.

The packaging reflects the different characteristics of each chocolate bar. Classic is the entry range, standing out with vibrant colour-icon hues. Fusion stimulates the senses combining graphic elements which illustrate the flavours and textures present in each bar, imbuing it with personality and charisma. Intensity explores the growing magnitudes of cocoa percentages with a visual parallel effect which defies the consumer to explore the aromas and flavourful nuances of this range. The apex of the Vinte Vinte experience is the Grand Cru range chocolate: wrapped in a discrete yet distinctly textured packaging, it stands out from any other.

The bonbon and carré boxes Classic and Fusion reinforce the universe of each range in a dazzling piece, sure to make anyone crave it for more than just the chocolate itself.